Many of us would like to travel the world. But even the most avid explorers need a place to call home. The protagonist of this story decided not to compromise; in her dream home, she combined her love of travel and her need for home comfort.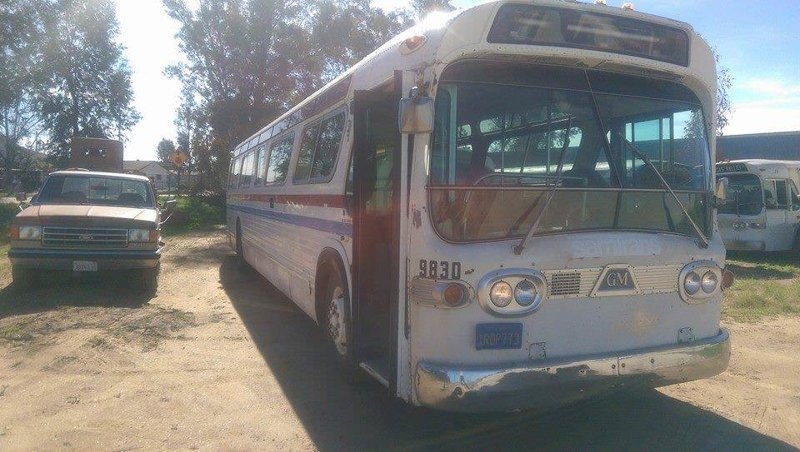 What's more, instead of buying a ready-made house, Jessie Lipskin decided to create one. She found a 1966 GMC bus on one website for mere pennies and immediately bought it. Jessie spent the next few years turning her purchase into the perfect motorhome.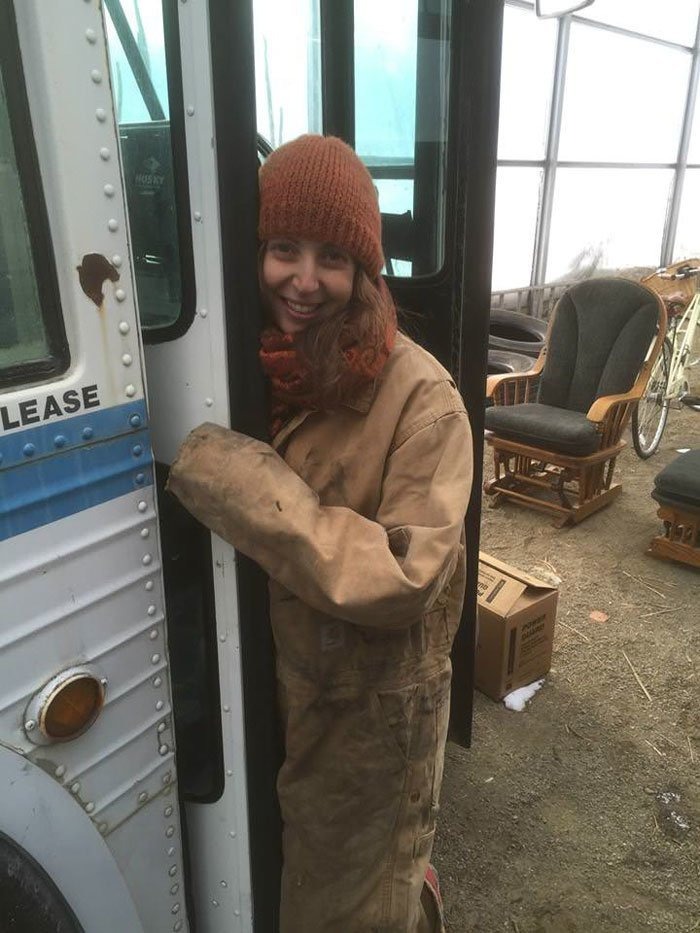 That's how it all started: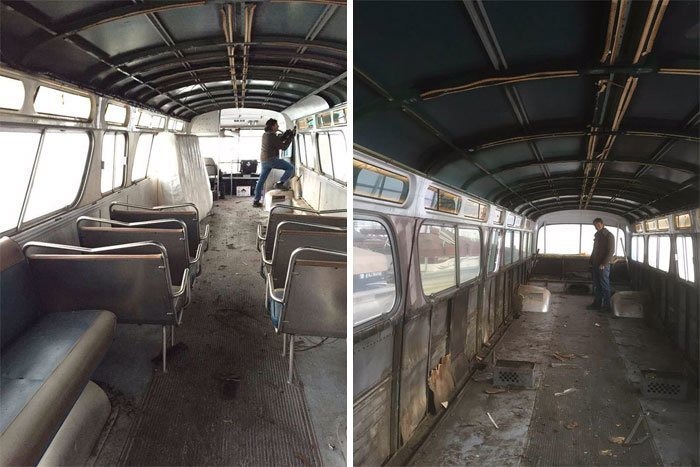 Things weren't much better on the inside…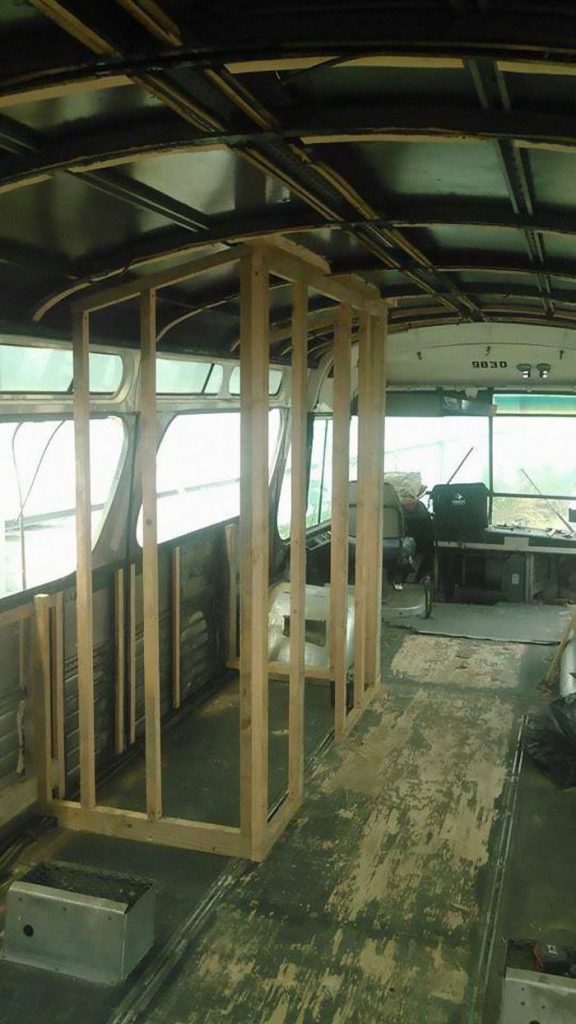 But in fact, the bus turned out to be quite sturdy. It was only necessary to toughen up a little bit…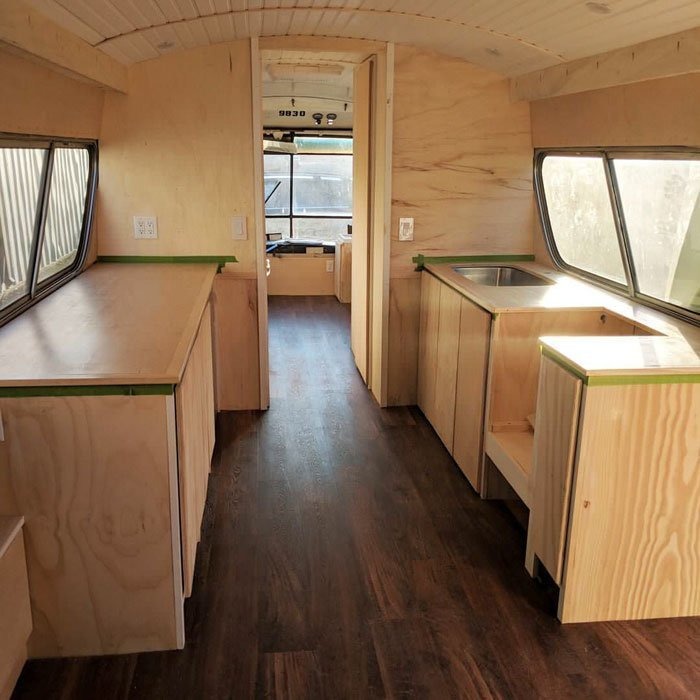 Then they covered all surfaces with natural wood — walls with plywood, ceiling with planks. The furniture had to be made by themselves, because in such a non-standard home requires an individual approach to everything. The floor was decorated with parquet.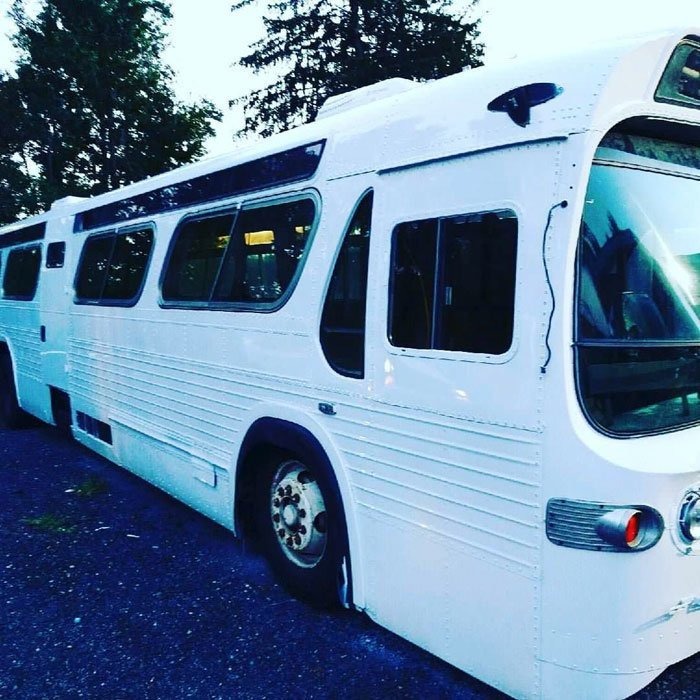 The exterior of the bus was also renewed. Cracked paint with traces of rust is a thing of the past now!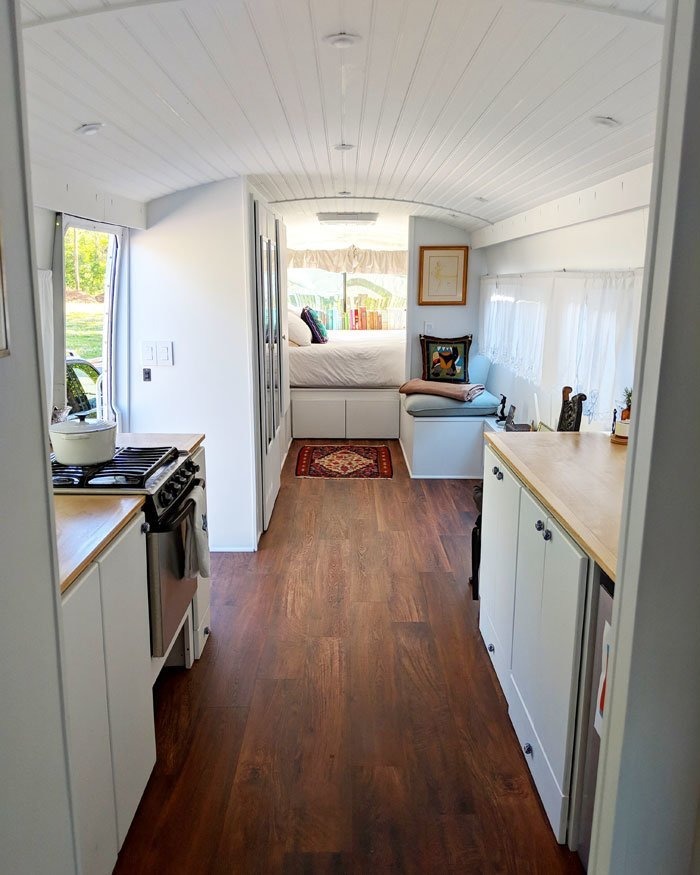 White definitely looks good on it.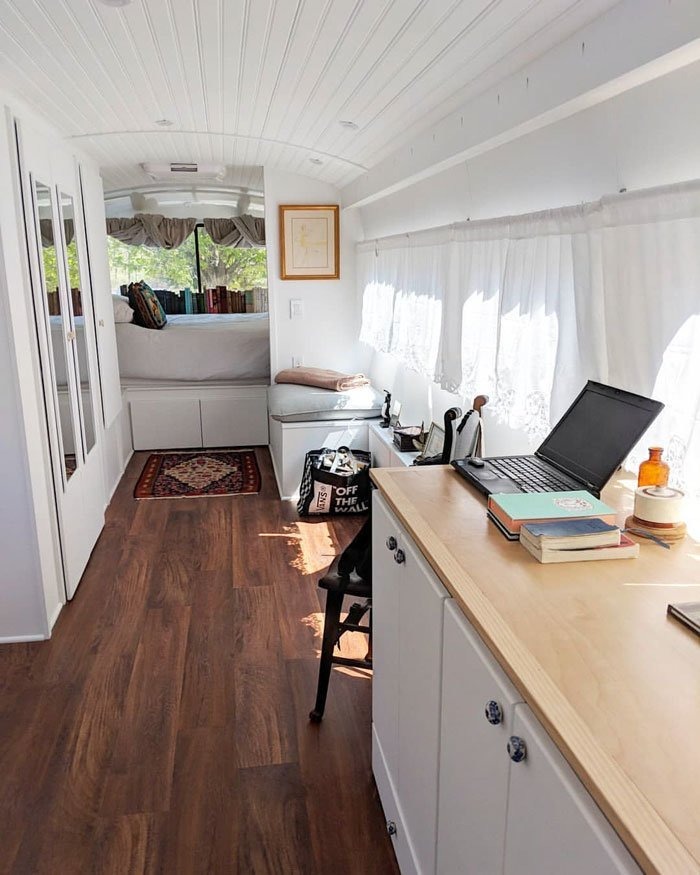 And here's how the end result looks like from the inside!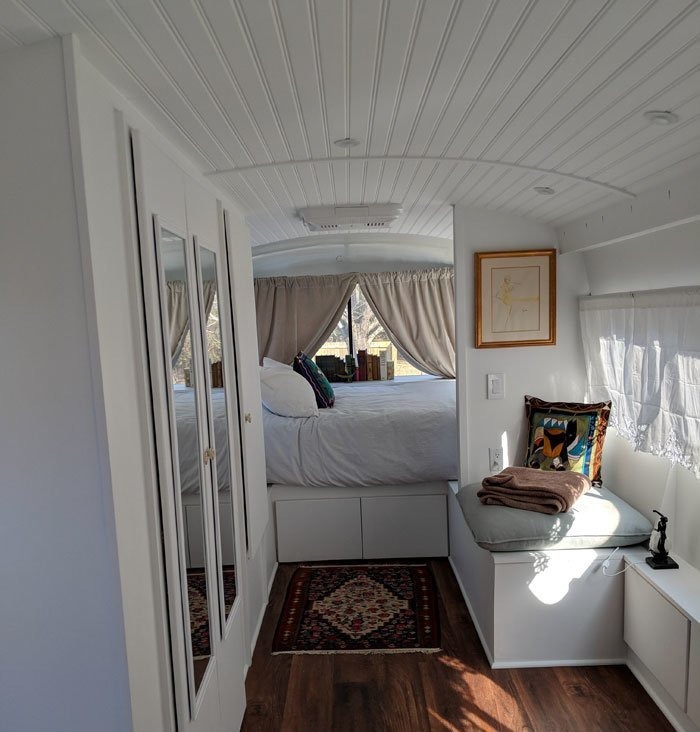 It has everything, and even more! First and perhaps most importantly — a large comfortable bed…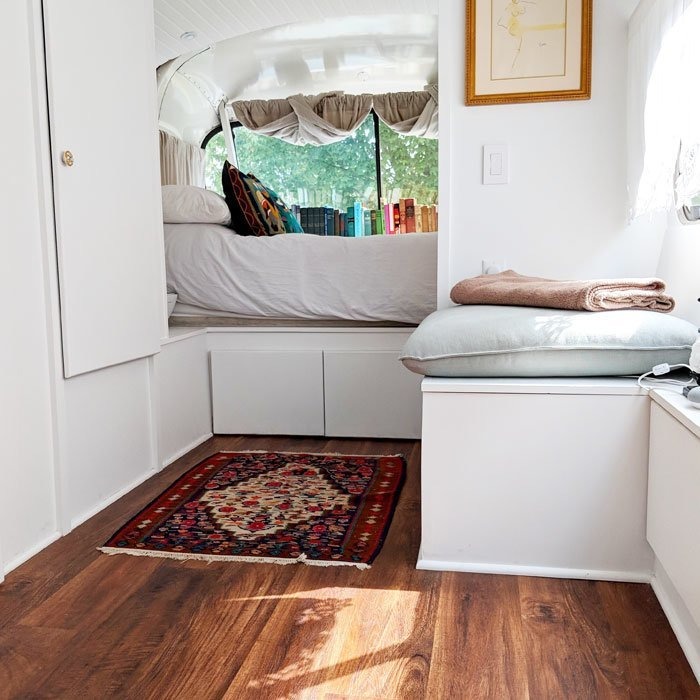 Every inch in such a space is important. So under the bed there is a comfortable storage space for all sorts of things.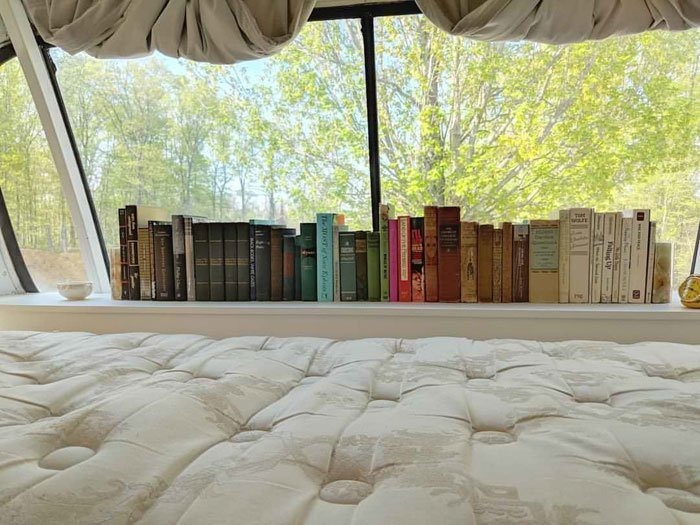 The bookshelf is not only a great entertainment, but also a decoration of the interior.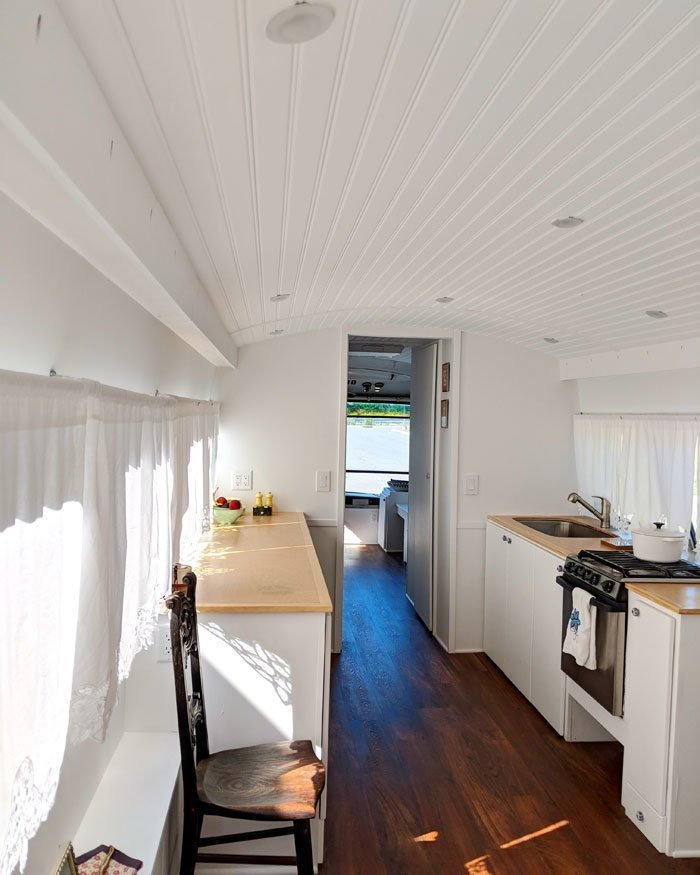 Such a kitchen would be the envy of every housewife.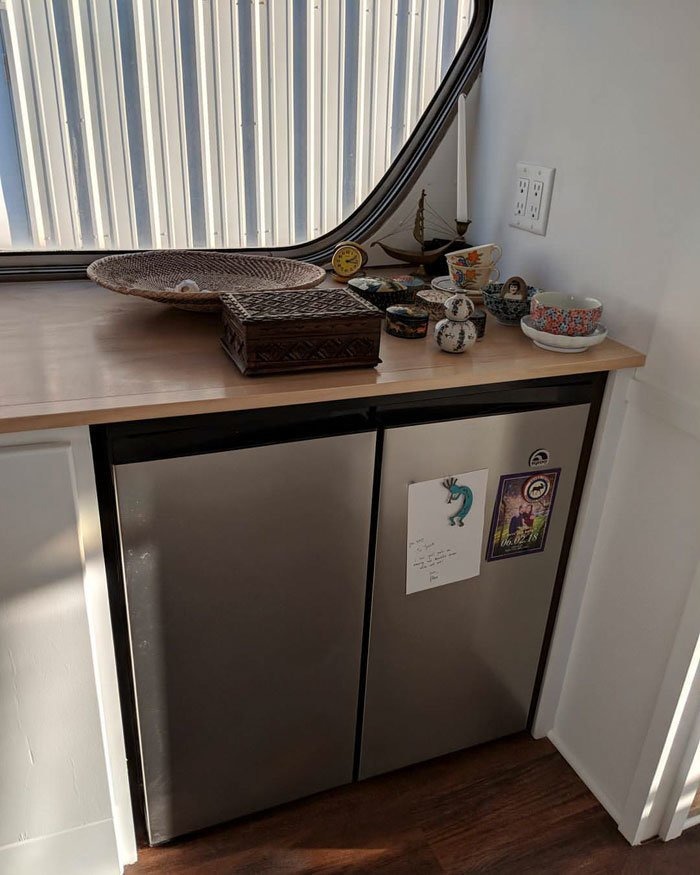 The fridge of unusual shape deserves special attention. It is stable and practical, because above it is an additional work space.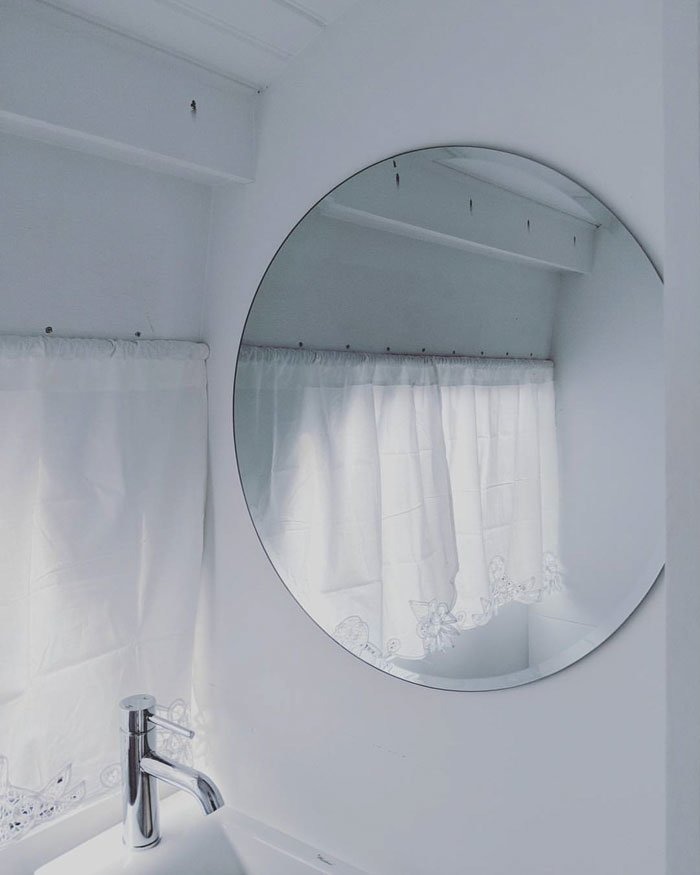 And where can you go without a bathroom? Yes, there is no place for a full bath, but there is a shower, a sink and a huge mirror.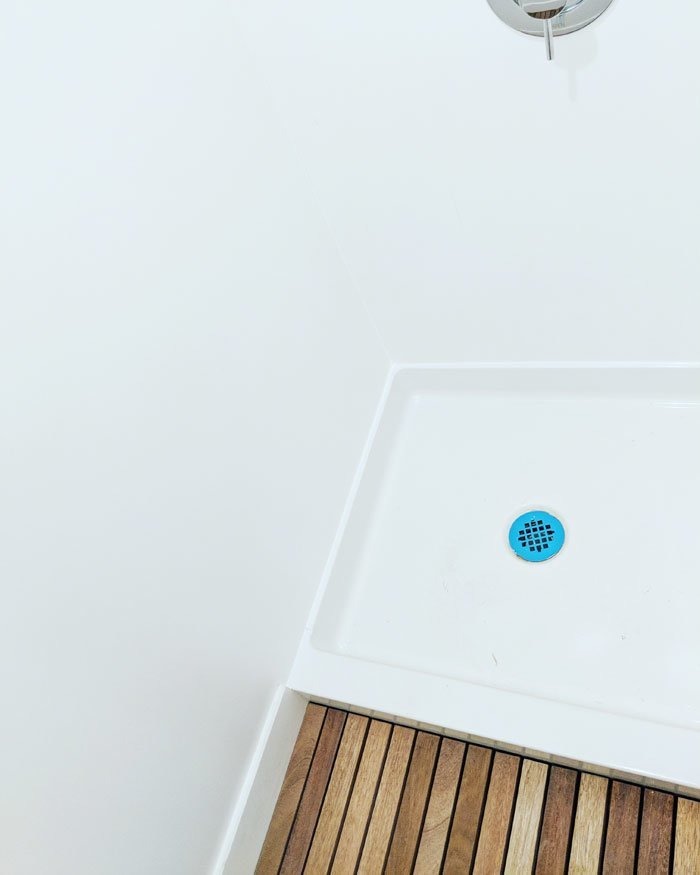 Now you can easily go on the road, towards the most beautiful sunsets!